Meet our Teach2030 Ambassadors
They are spreading the word about Teach2030 to their networks of fellow teachers.
Alice
Nigeria
"Being an ambassador is an opportunity to learn, relearn and unlearn and in turn share my learning experience with my community – to help others improve their teaching techniques and gain confidence in adapting a new one."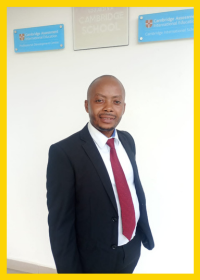 Boris
Cameroon
I am an Economics (IGCSE, AS & AL) and Global Perspective (IGCSE) teacher with five years of teaching experience. I have a Bachelor's Degree in Education and Curriculum Study. I am a qualified Cambridge Examination Assessor. I have also completed the Cambridge International Diploma for Teaching and learning (CIDTL Certificate).
Babalwa
South Africa
"I believe through Teach2030, I will be able to support teachers, especially in the rural and marginalized areas. This will provide my colleagues and I with the platform to share best practices on how to use limited time and resources for the benefit of our learners."
Bantar
Republic of Congo
"Teach2030 has changed my fixed mindset to a growth mindset. As of now, I can demystify lessons to my learners successfully; this is because of the skills that I have acquired from Teach2030. All learners are unique however, they learn at different speeds."
Emmanuel
Nigeria
"To propagate the Teach2030 digital CPD courses to my network community of teachers, so they can access the courses for free and improve their pedagogical practice because we live in a time when relevance in a chosen career is dependent on growth and development. I am glad to serve as your ambassador."
Fanny
Malawi
"My expertise are in Instructional Leadership, Initial Teacher Education Programmes and Continuing Professional Development Programmes, on top of my specialist teaching subjects, which are, among others, Geography, Tourism, and Consumer Studies."
Hamid
Nigeria
"This unprecedented time had further validated the need for CPD among teachers. We need to get teachers exposed to this bit size learning platform (Teach2030), so as to make them more reflective of their teaching and understand how learning takes place among learners."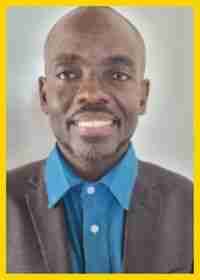 Hugh
Guyana
"Being an ambassador provides me the opportunity to facilitate a learning environment that empowers, inspires and supports diverse learners with the relevant best practices and technology to maximize their potential, fulfil their unique destiny and be happy."
James
Liberia
"As an ambassador, I want to help TVET teachers and academic teachers continue to improve themselves. They can learn and apply new teaching strategies and techniques to make teaching effective and efficient. Build a network of teachers using Teach2030 to help improve education in my country."
Kelechi
Nigeria
I worked in the financial sector for 12 years in Nigeria before establishing a preschool and primary school where I currently work full time because of my love for children and passion for education. I also run the St Abigail's Women Initiatives Programme where I encourage female entrepreneurs by teaching financial literacy, inclusion and skills acquisition.
Natalie
Trinidad and Tobago
Coming soon
Nestory
Tanzania
"Being a Teach 2030 ambassador makes me explore more courses and improve my teaching skills."
Njilefac
Cameroon
"As a Teach2030 Ambassador, I will help to spread knowledge to the teachers and educators in my community through different modes. This will go a long way to increase my career prospect, support other teachers to develop their own skills in their classroom practices."
Odilia
Cameroon
After spending years working as a maid and working as a hawker in Douala, I decided to return to school and successfully obtained my GCE Ordinary level certificate and subsequently Advanced levels. I love to serve the less fortunate and vulnerable. Through teaching I'm able to reach out to as many young people as possible.
Rajani
India
"I am passionate to work with educators and facilitators, which – in my opinion – is crucial to improving the quality of education. Providing access to various resources is not sufficient. Enabling educators to use them appropriately, or training them to use whatever resources are available at their disposal to the best potential is equally important."
Rebecca
Kenya
"One great way of transforming education globally is factoring the ever changing needs in the education space and how best than to provide unending, relevant opportunities for teacher professional development. Teach2030 is a reliable platform for educators to find various ways to improve their teaching practice."
Sera
Zambia
I am Sera, a teacher by profession and specialise in early childhood education with 7 years of work experience. I have worked with children from both rural and urban areas of central Zambia. I am currently working as a director of a private school offering early childhood programs.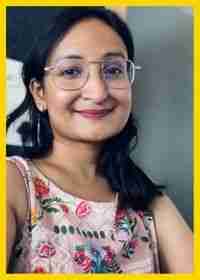 Shubhangi
India
"Teaching is one of the most noble jobs; teachers not only teach, they create all professions. I want to help teachers to understand their value and feel proud and what great job they are doing. I believe Teach2030 is good source of helping teachers and to empower them to become future ready. Being a Teach 2030 Ambassador will help me to uplift me and other teachers."
Thandi
South Africa
I'm Facilitator of English First Additional Language for 31 schools in South Africa.  In 2017, when I was still a Departmental Head for English at my former school, I became a Lead Teacher for Warwick in Africa programme.  I have since been active in Programme and I have continued to grow professionally.  
To find out more about our Ambassador Programme or if you're interested in becoming a Teach2030 Ambassador, please click here.