On August 1st, we were delighted to welcome on board our wonderful new group of Teach2030 Ambassadors! The Zoom call, hosted by Alex (our Deputy Education Lead), saw teachers from 11 countries and 3 continents unite with three common goals: to share their experiences of Teach2030, to develop professionally and, crucially, to expand access to the platform in a variety of educational settings.
In the call, Alex introduced our new Ambassadors to different tasks connected to these goals: 'Lead', 'Create' and Share'. Over the coming months, this will provide our Ambassadors with the opportunity to organise and deliver professional workshops, write blogs, and represent Teach2030 as they build networks in their local communities.
Here is a selection of what our diverse and talented team of Ambassadors had to say about their exciting new role:
Humyra Anjum Maliha, from Bangladesh: 'It's a great pleasure to be a part of this team … I'm a UN volunteer working on Sustainable Development Goal (SDG) 4, and on my last project I came to know about Teach2030. I'm interested in personal development, collaboration, and supporting other members of this community."
Hugh Griffith, from Guyana: "I'm happy to be among this great group …. and take the opportunity to add value more value to humanity."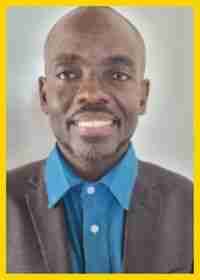 Loai Aljerf, from Syria: "I'm a researcher in the natural sciences … and this international community will [help to] do more for humanity and educators [around the world]".
If you are an education professional or simply have an interest in teaching and learning around the world, then we hope you enjoy following the work of our new Ambassadors. At the Commonwealth Education Trust, we can't wait to see what the next few months have in store. We look forward to supporting our new colleagues as part of our mission to build, advise, work together and elevate!
Here is the full list of our new Teach2030 Ambassadors:
Alex Mwaura (Kenya)
Alice Ogunleye (Nigeria)
Clinton Bantar (Congo)
Fanny Nombulelo Agnes (Malawi)
Gugh Griffith (Guyana)
Humyra Anjum Maliha (Bangladesh)
James Carbah (Liberia)
Loai Aljerf (Syria)
Nestory Lucas (Tanzania)
Njilefac Atem (Cameroon)
Shubhangi Arya (India)

To find out more about them visit our Ambassador page.